We had the opportunity to go down to Las Vegas for a tool convention for Riley's company. They usually hold them twice a year and I didn't have a chance to go to the last one. To be honest, I wasn't really planning on attending this rally either but Riley's manager hinted that I needed to be there because Riley wasn't receiving an award! So I made the arrangements and I'm glad I did!!
Wes, Sharon, and Carolyn also came down with us so we made a bit of a trip out of it! We stayed the first night in St. George at my parent's house and then drove the rest of the way down to Vegas the next day. We got in plenty of pool time and of course went to breakfast at the Bear Paw Café!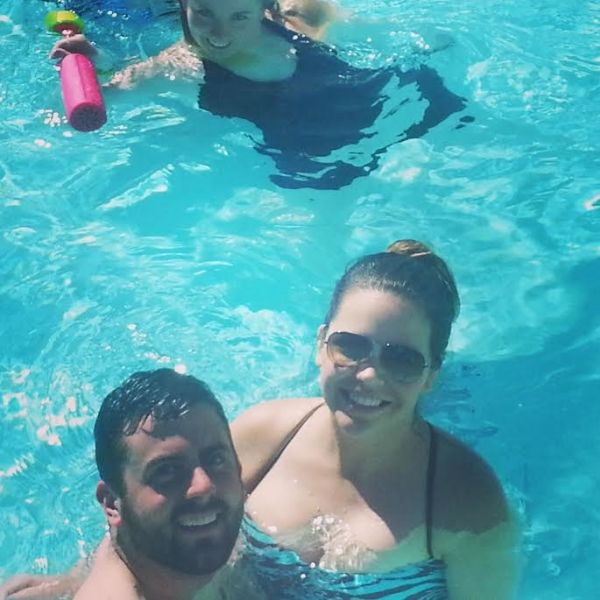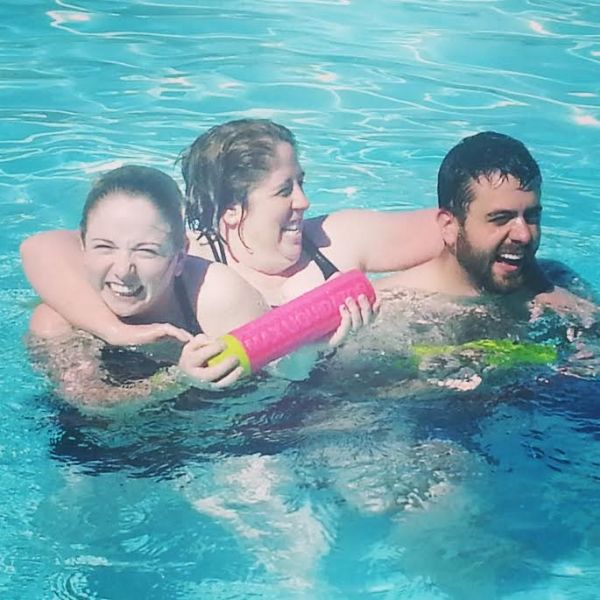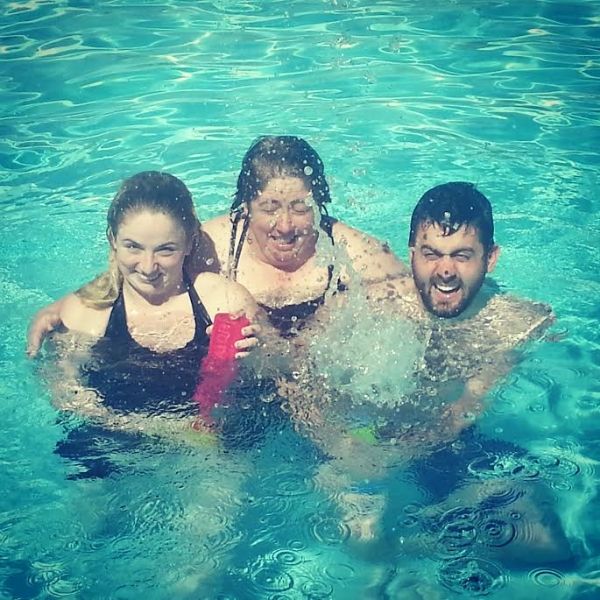 We stayed at the Paris hotel in Las Vegas since that's where the convention was being held. Each day Riley and his dad would go to the rally to check out all the vendors and listen to the seminars that were presented. That left Sharon, Carolyn, and I with lots of time to explore the strip! We went to the M&M and Coke shops, rode the New York, NY rollercoaster and laid out at the pool. Sharon and Carolyn tried the different sodas from around the world at the Coke store and I wish I would've gotten pictures of their faces as they tried them all! Some weren't so good, apparently! We also walked through lots of the casinos and showed Carolyn around since she had never been to Vegas as an adult.
At the M&M store, of course!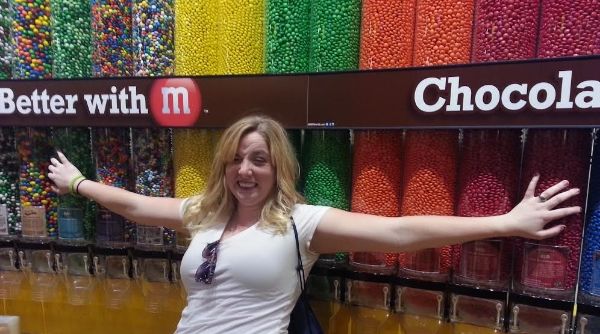 While we were wandering through the casinos the first night, all five of us were starved! We considered eating at Caesar's Palace buffet but then reconsidered after hearing the price! We meandered our way through and ended up outside a Carmine's!! Riley and I had eaten there in New York with my dad while we were engaged and remembered it being FANTASTIC! Is it weird that the best thing I ate there that night was the Caesar salad? Nope. Delish.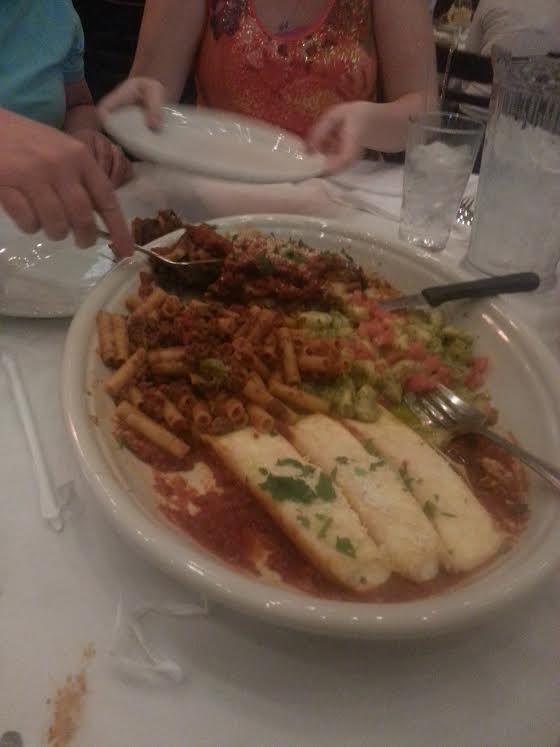 We ate at the crepery at the Paris and it didn't disappoint!! Mmm...I've been dreaming of these since we left!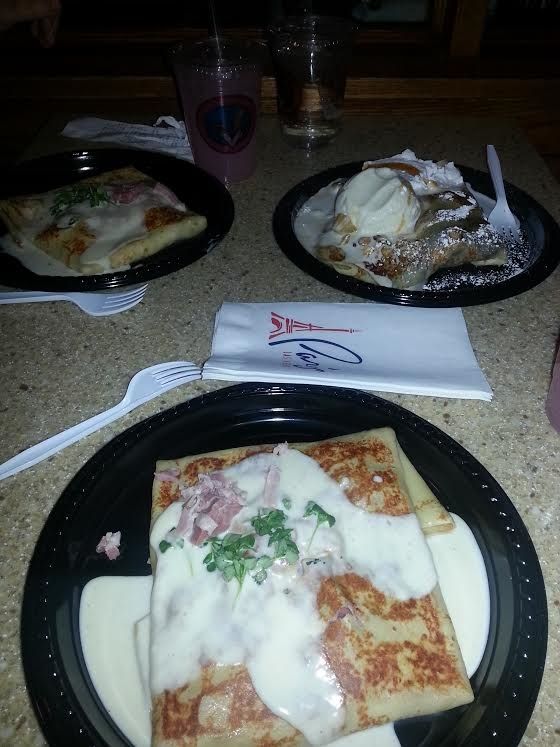 Riley's district manager arranged for Hummer limousines to pick everyone in his district up for dinner one night, and drove us to Texas de Brazil! YUM!! The food was delicious and the experience was tons of fun! We felt super important being carted around in the limo :)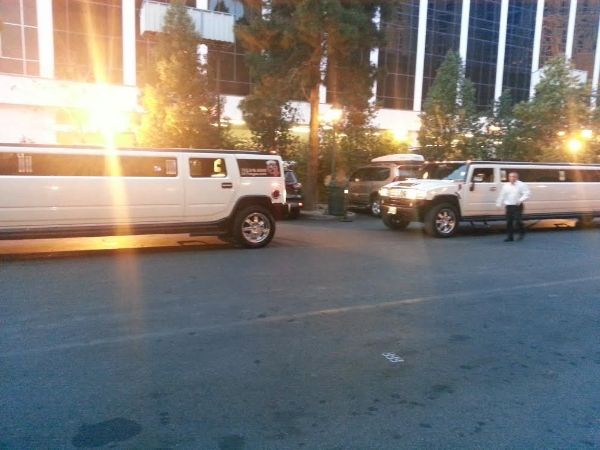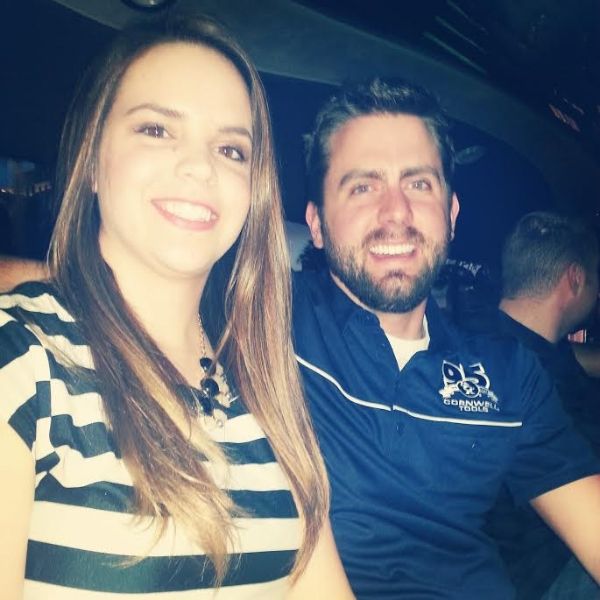 Of course we can't leave out the obligatory "pool pic". Sharon and Carolyn were brave enough to actually swim, but I laid out. It was a bit chilly and the pool wasn't heated!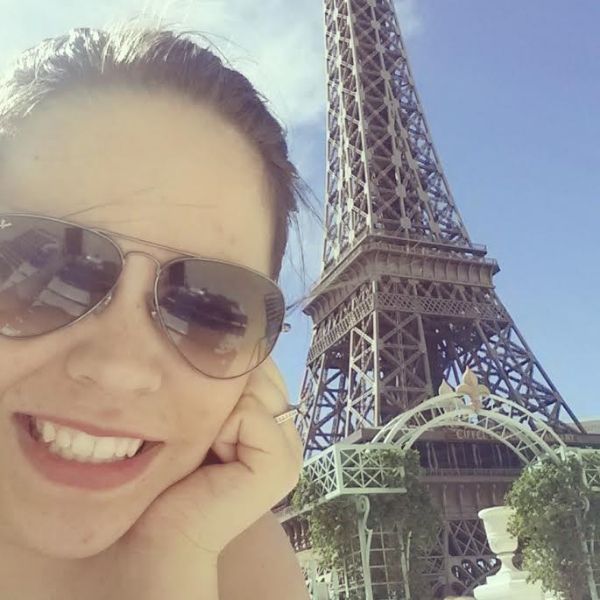 On the last night there was a huge company-wide banquet held at the Paris, and that's when they presented all the big awards! Riley won #18 in the Top Iron Man competition! Out of 600+ dealers throughout the nation he was #18 so it's a pretty big deal!! They gave him a really nice plaque and gave me an engraved vase. Very cool!!
One of the pretty desserts they served at the banquet: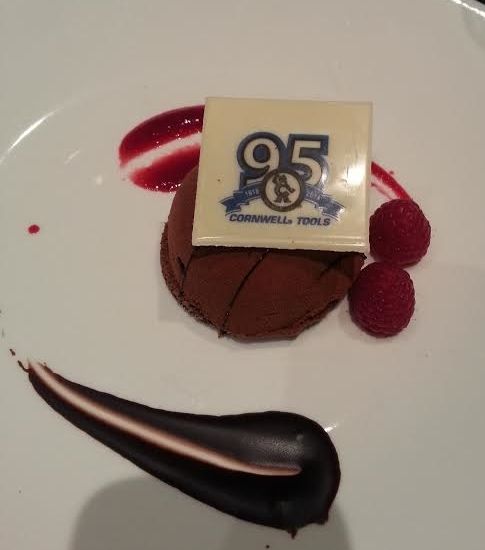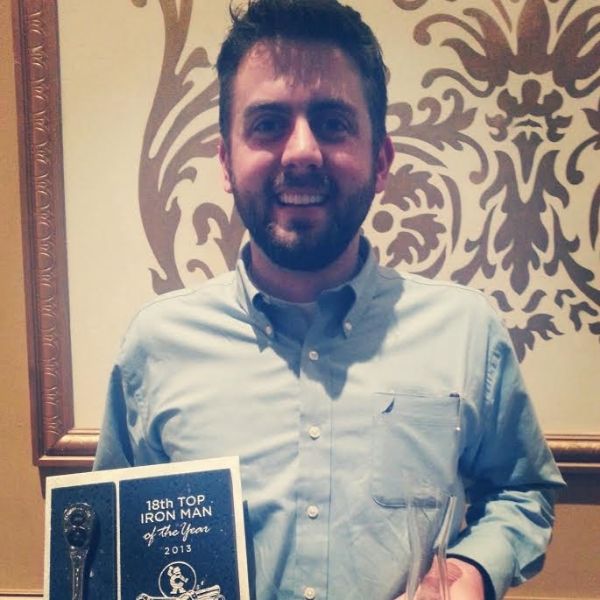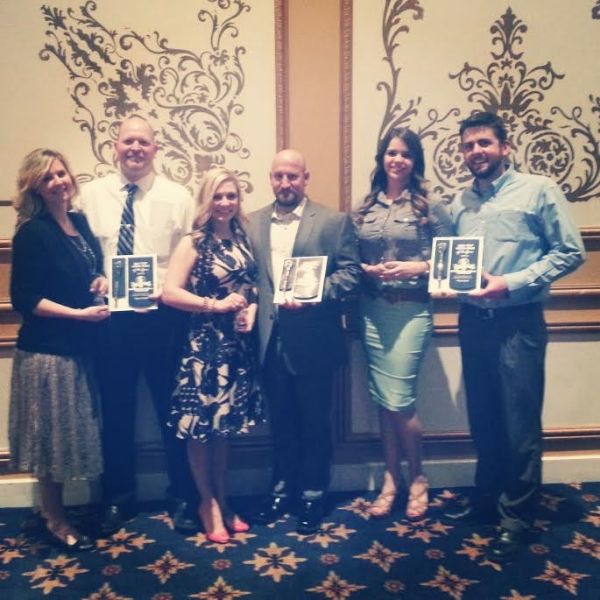 We had a great trip! It was nice to spend some time in the warm weather and get away from work for a bit. We were happy that his parents and Carolyn were able to come, otherwise it would have been a lonely week for me wandering Vegas all by myself while Riley was in meetings! I'm super proud of my handsome husband, and very happy that he continues to love his job!