Can you tell I'm playing a bit of catch up? About a month or so ago we went camping up in the Uintas with my sister-in-law Jessie and her boyfriend Tom. Washington lake (among a bunch of the other lakes up there) is one of my favorite places on Earth. I know I say this all the time, but we truly are BLESSED to live in such a BEAUTIFUL country.
I didn't realize that I captured the eagle in this shot til I looked at it later. Pretty cool!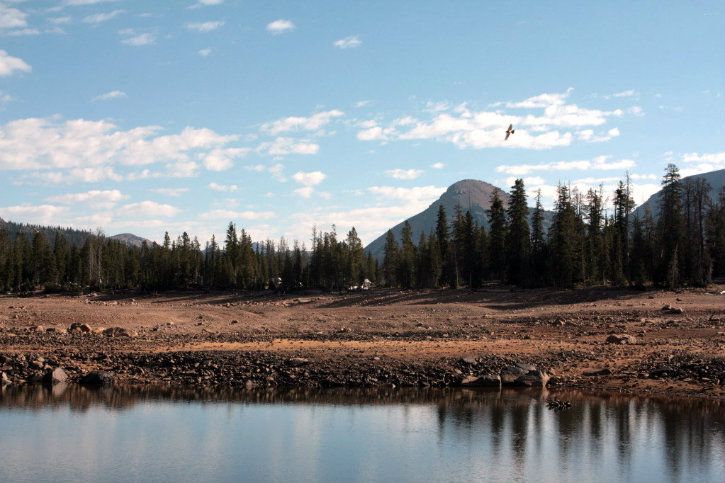 The leaves had just started to change. So pretty!!
We did some fishing...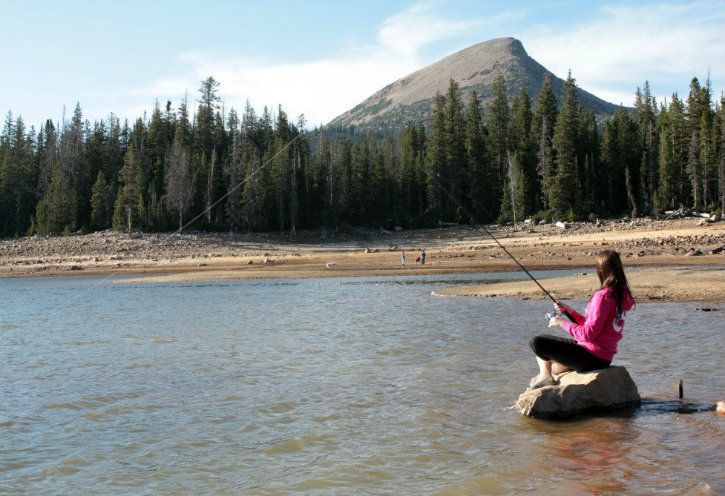 And by we, I mainly mean Tom and myself
Riley did this: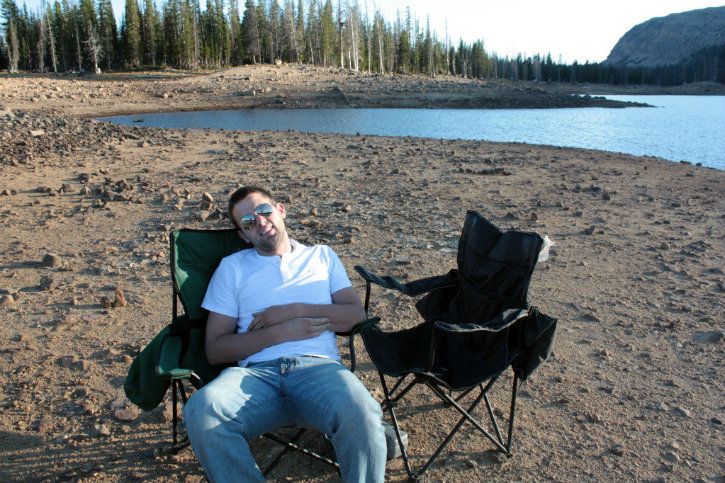 Benny did this: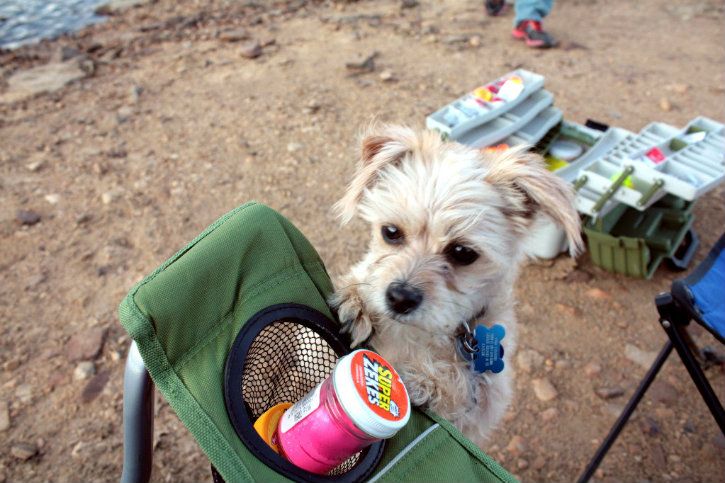 And Jessie did....well....we're not really sure what Jessie did....
But our hours of patience finally paid off! Tom and I each caught a fish. It's always a good feeling to not get completely skunked!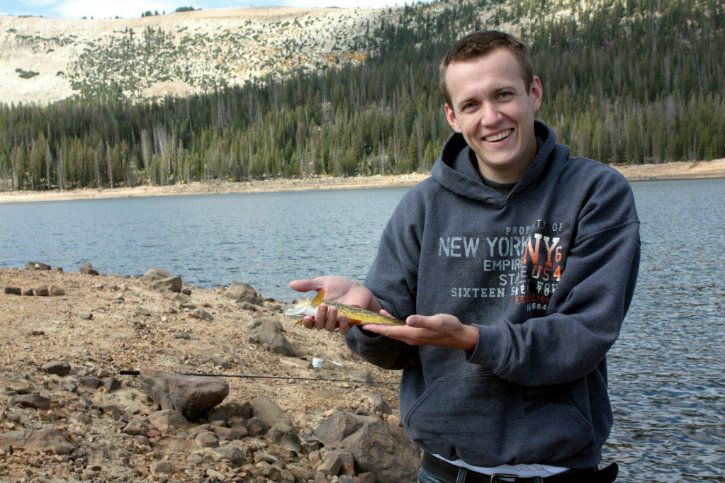 Mine was bigger :)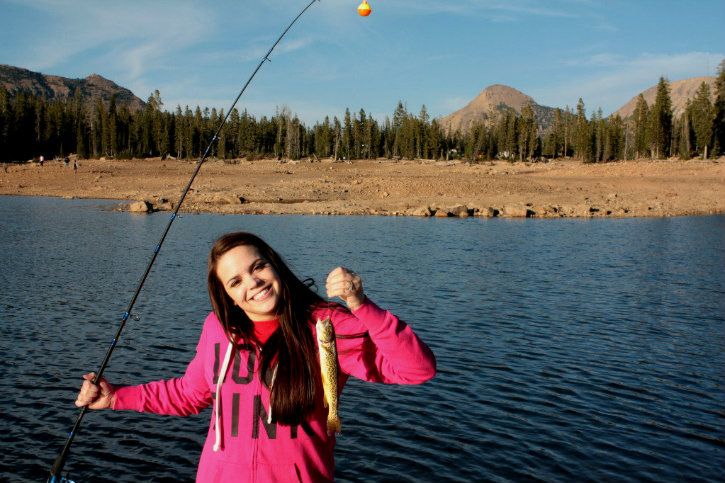 And apparently more cooperative for a picture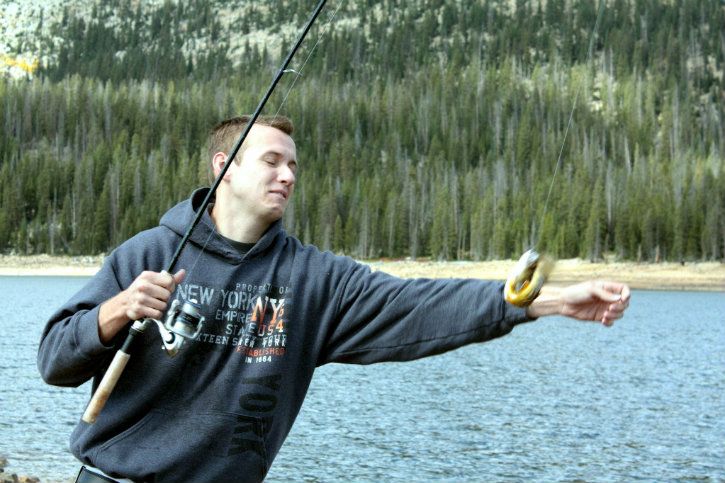 Long story short, we just love camping and wish we could do it more often!