I wish that I wouldn't have procrastinated so long in writing this post, because I'm sure by now there are a few details of this trip that I missed. But that's ok, because hopefully it'll get in a blog book eventually and I'll mainly just care about the pictures... :)
By the way, prepare for a picture overload! We had three girls to document the trip VERY well. Can't say I'm complaining. I love pictures.
Back in January over Martin Luther King Day weekend, we went to Disneyland (yes, again) with Mike & Alicia Sly and McKenna & Justin.
We left on Friday after work from picking up McKenna and Justin in Farmington, made our way down to Lehi for Mike & Alicia and then hit the road! We stayed in St. George at my parents vacation house that night and planned to make the rest of the journey the nex day.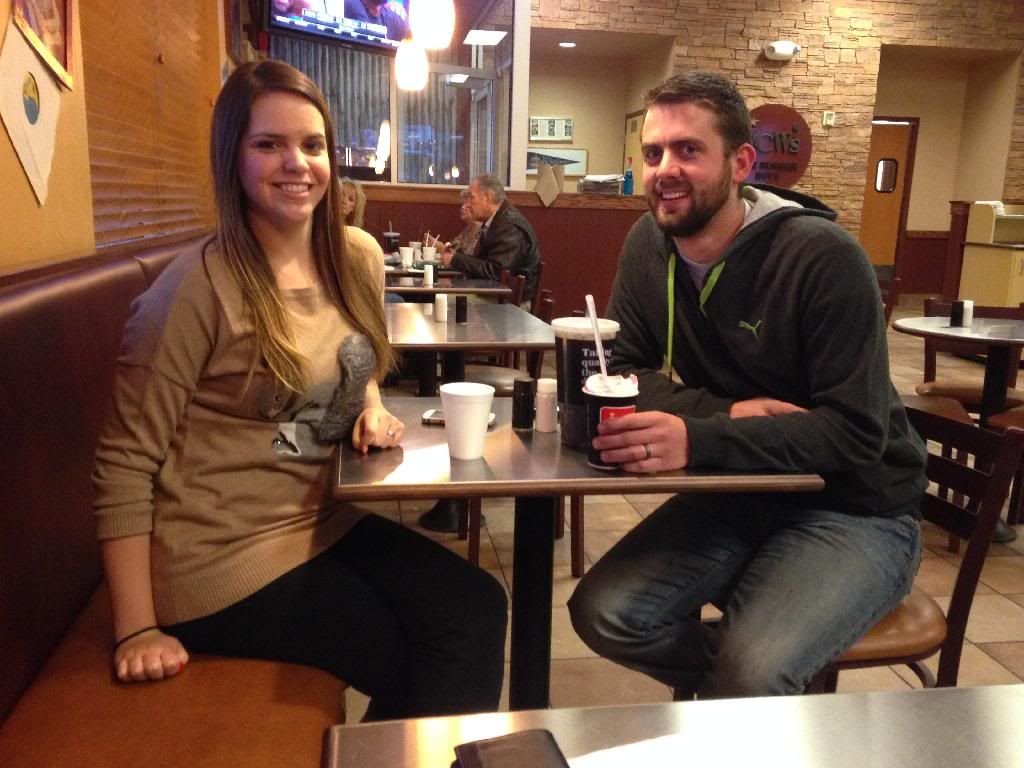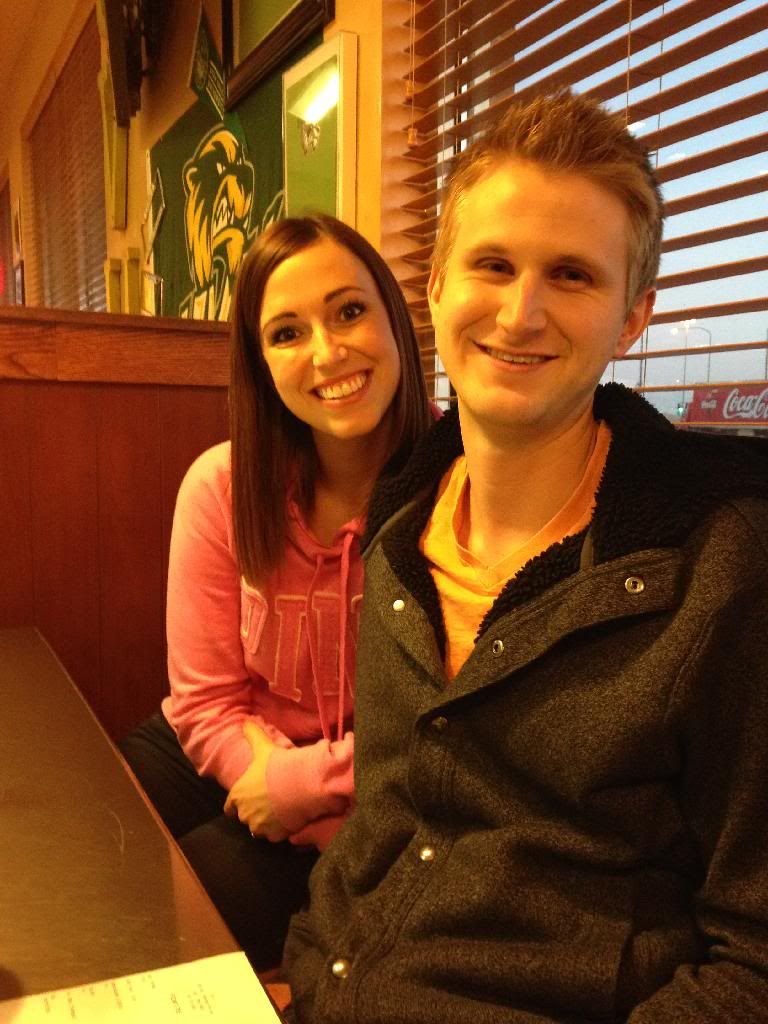 We woke up bright and early and made our way to Las Vegas. Of course we had to make the obligatory stop at Swig for drinks before embarking on part two of the journey.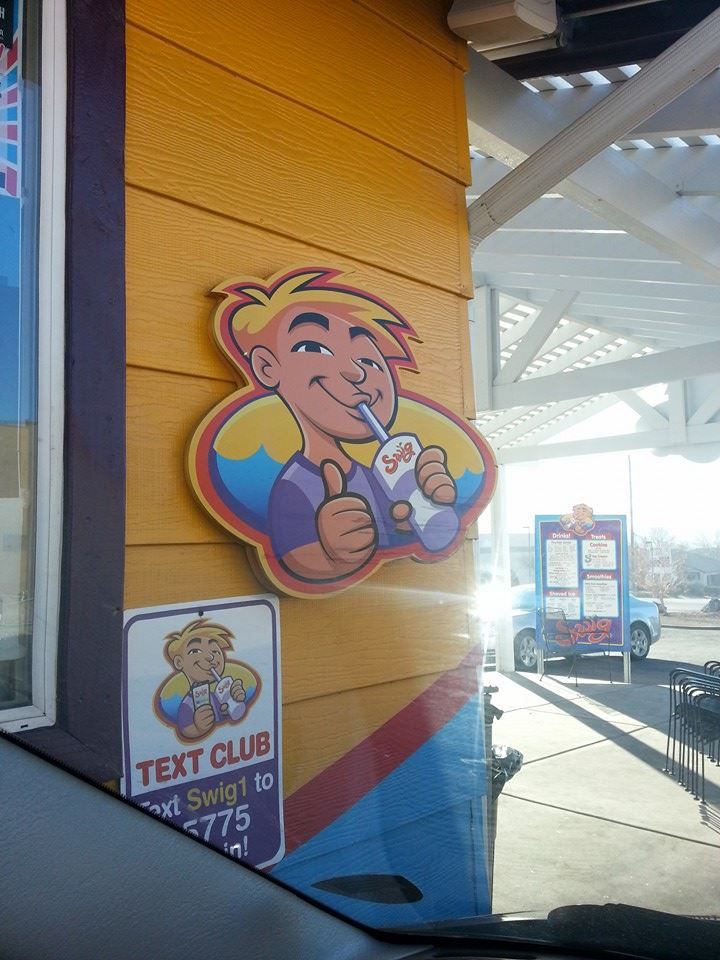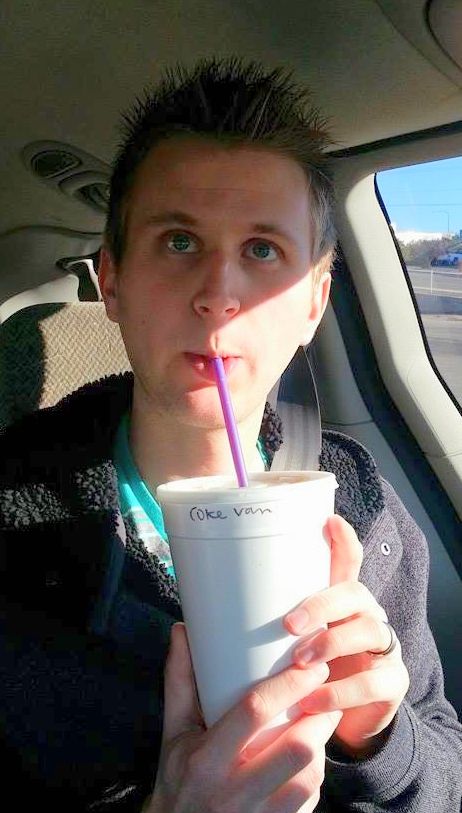 We stopped there for lunch at a place called Hash House A Go-Go that Alicia had heard about. It definitely lived up to the hype! I ordered a breakfast omelet, Riley had a Caesar Salad (weird?), Mike & Alicia shared chicken and waffles, and McKenna & Justin both got a burger. Each ONE POUND burgers! Talk about leftovers!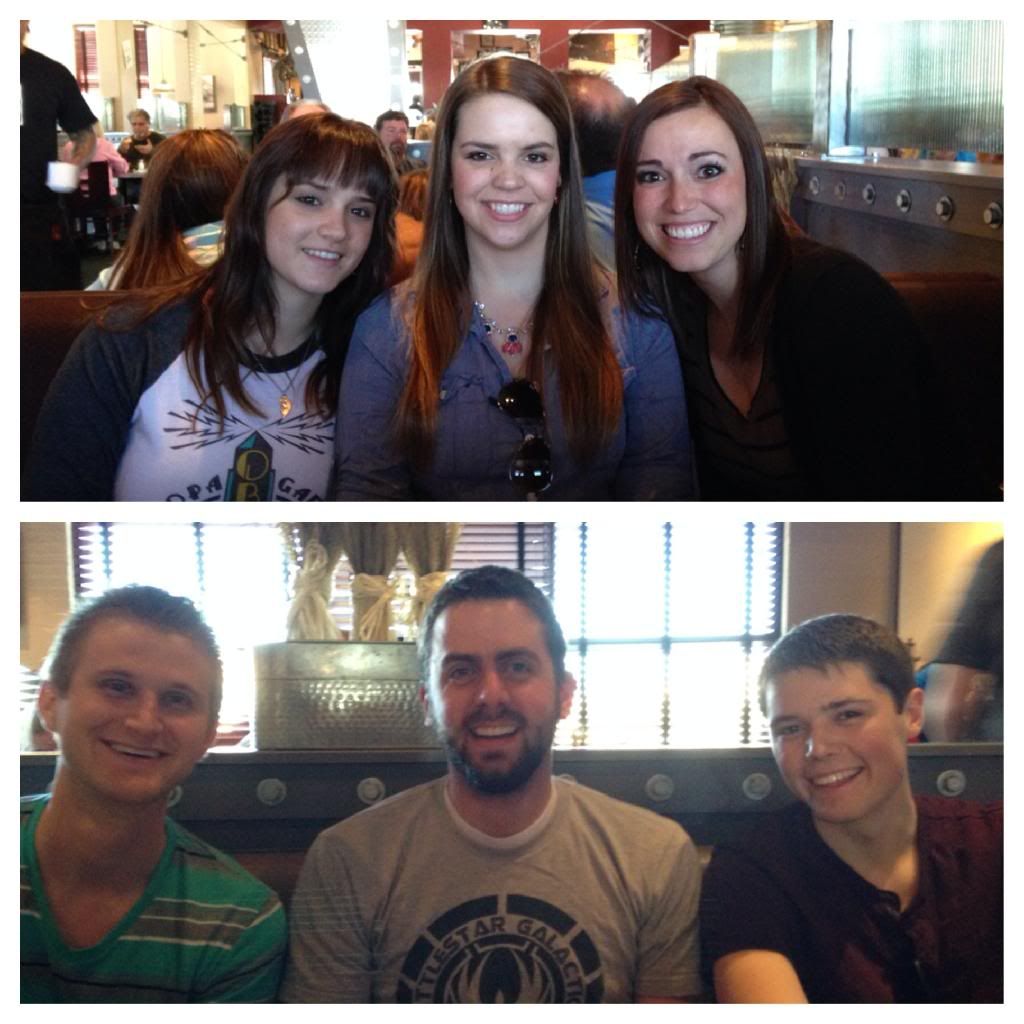 After stuffing ourselves beyond reason we all hopped back in the van to continue to trek to California. We watched several movies along the way and played a lot of games on Alicia's iPhone.
We FINALLY made it to our hotel after lots of time in the car. We unpacked super quick so we could make it to Newport Beach before the sun went down. Luckily we made it just in time for the sunset! The sand was a bit chilly but the air temperature was so so perfect. Gah, I just want to pick up and move to California. We played around in the sand for a bit and spent a ridiculous amount of time trying to perfect some jumping pictures with the ocean in the background.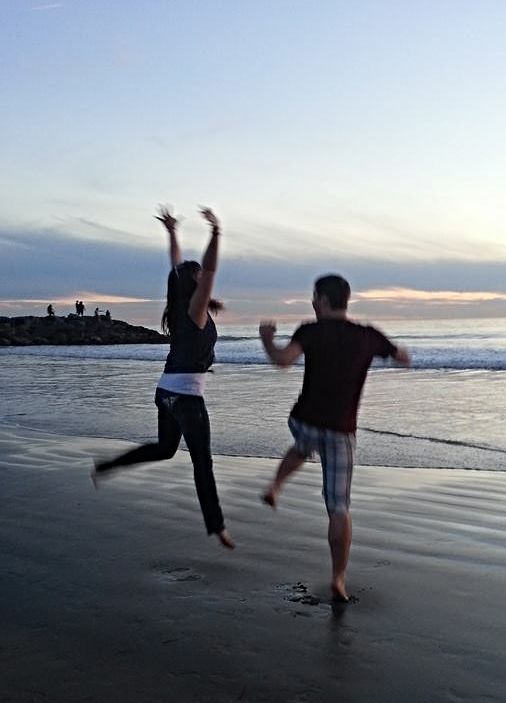 We walked around the beach for a bit and then checked out the pier. There were lots of people fishing, but with nothing too exciting going on we decided to stop for dinner at a little pizza joint. We made our way back to the hotel and slept (kinda) in preparation for the next day!
We did the two day, one park per day passes. Not sure I'd do it this way again, only because there's so much more stuff to do in Disneyland than there is to do at California Adventure.
We knew that we'd have to either A. Get a FastPass for Cars, or B. Get in line FIRST THING to avoid all the huge crowds that were sure to follow later that day. We saw how long the line was for the Fast Passes and decided we'd just try our luck at getting on first thing. We ended up RUNNING to the ride when the workers gave us the OK. Somehow Alicia and Riley ended up waaay further ahead than the rest of the group. Mike and I both decided it wasn't worth pushing through people and being obnoxious so we waited and got a bit further behind in line. By the time we caught up, Riley & Alicia were annoyed that they had to wait for us, and claimed they could've walked onto the ride. Oh well! We still got on in a relatively short amount of time, and it was totally worth it. That ride is awesome!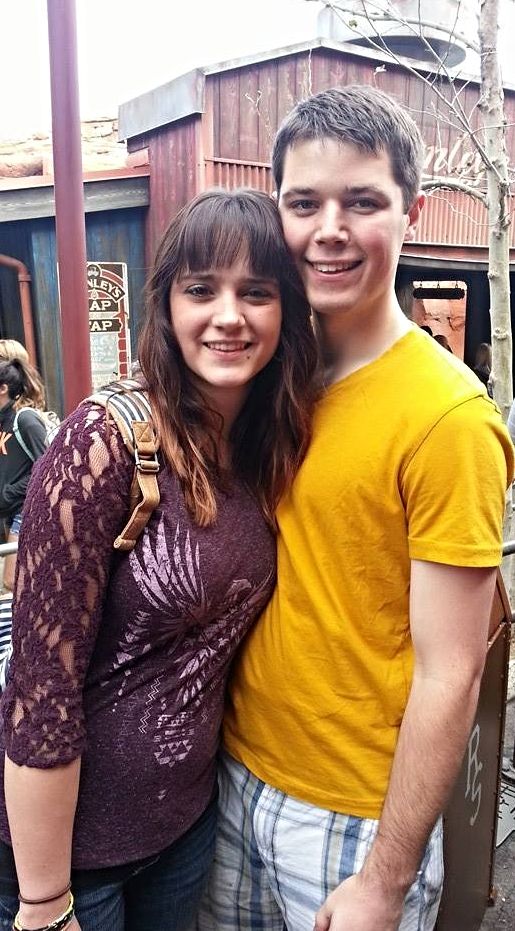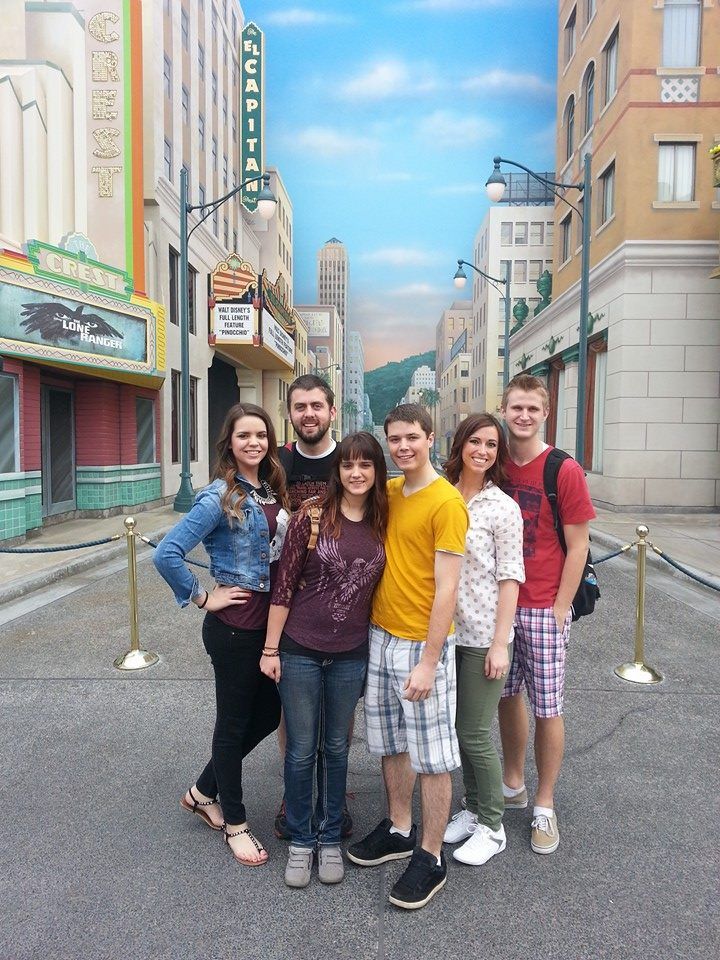 We finished all the big rides pretty early on in the day, so we ended up doing a lot of them a few times (IE: Tower of Terror, Cars, etc). We also had sundaes at the Ghirardelli shop. Mmm...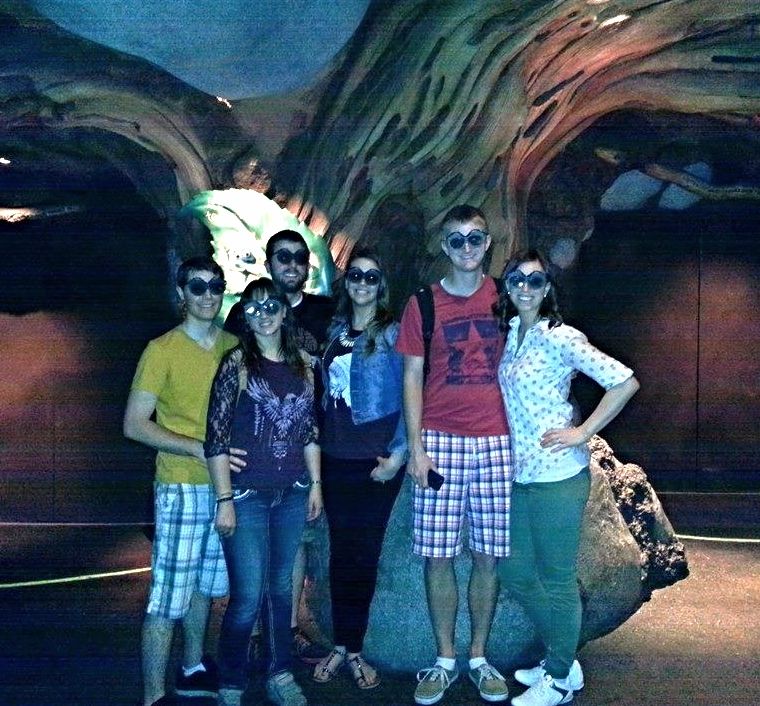 The longest line we waited in was for the Toy Story shooting ride. It was about 45 minutes or so, but the ride is a lot of fun so we ended up doing it twice! We had to give ourselves a chance to beat the boys' high score from the first run...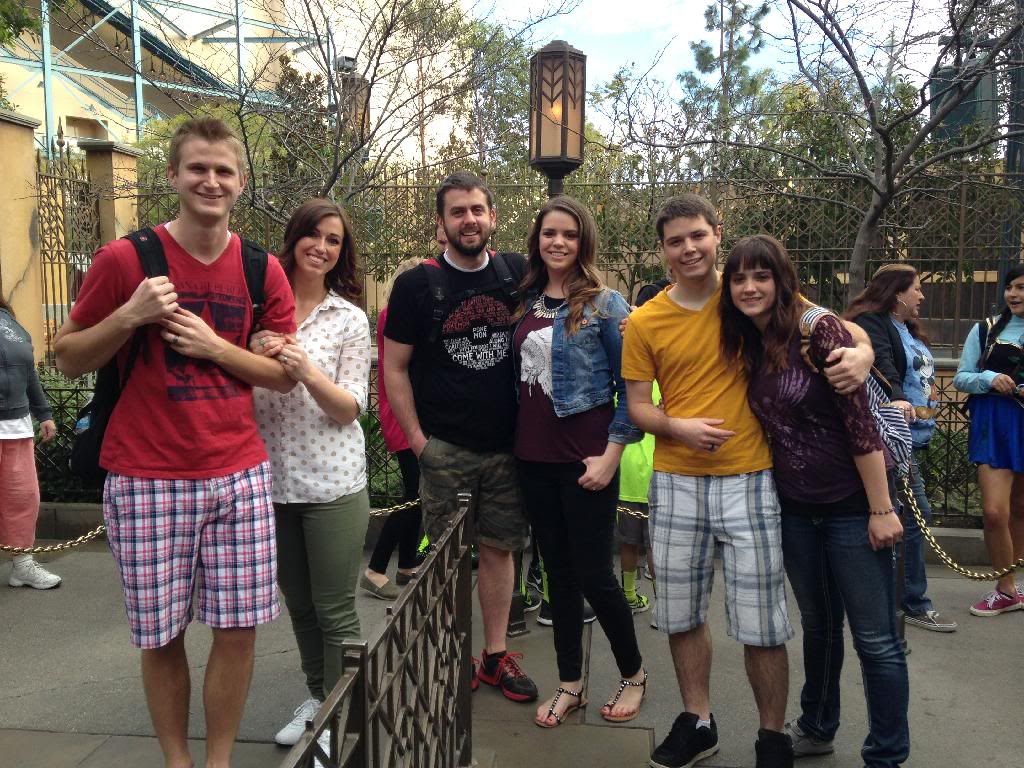 The next day at Disneyland was my favorite! We got to ride everything we wanted several times! It really wasn't near as busy as we thought it'd be (since that was Monday, MLK Day). We literally walked onto Space Mountain twice first thing in the morning. We used the Disneyland Wait Times app to our advantage and really didn't wait in any big lines. Of course we rode the BIG rides lots of times (IE: Space Mountain, Matterhorn, Indiana Jones, Pirates, etc).
On the Matterhorn!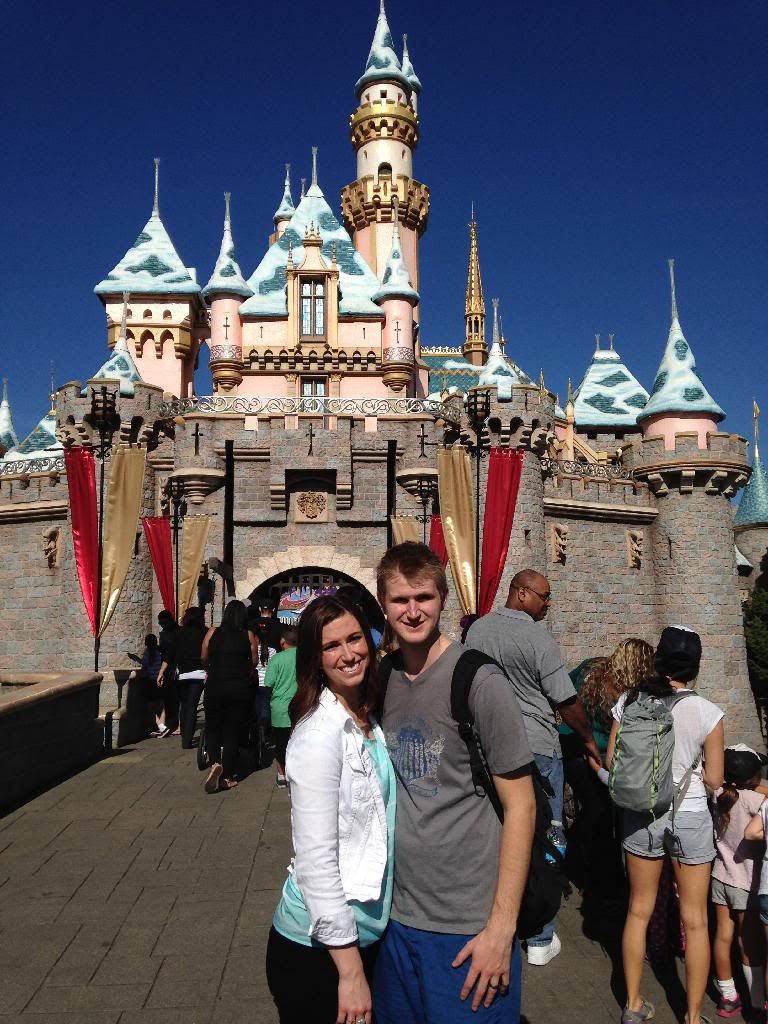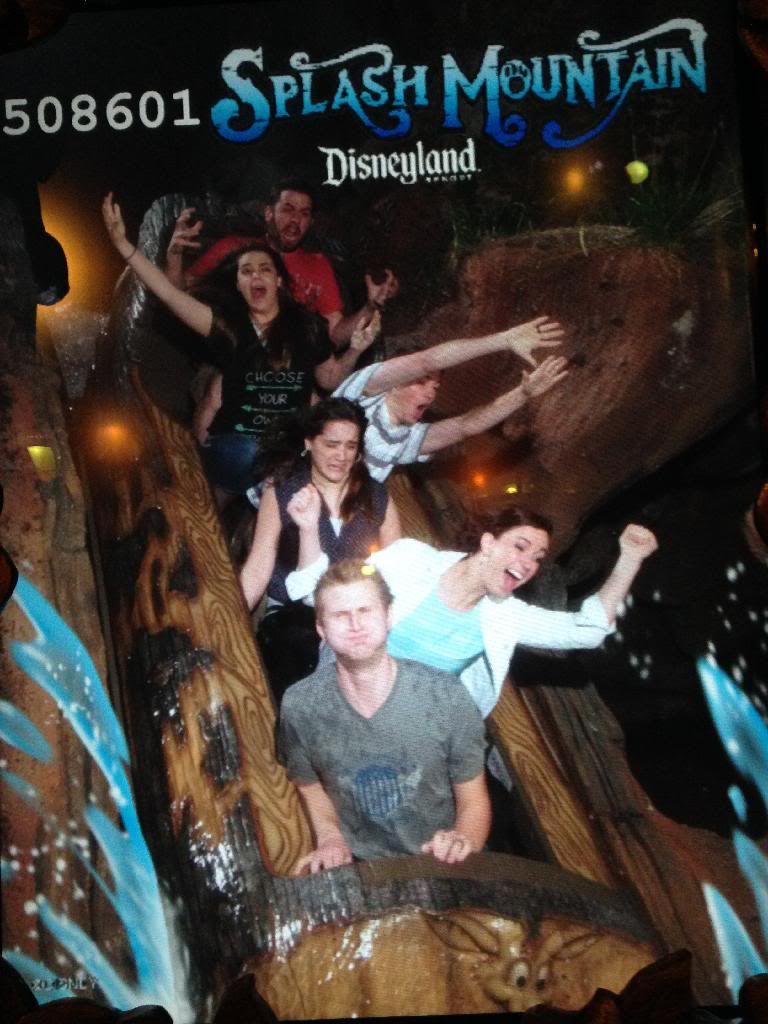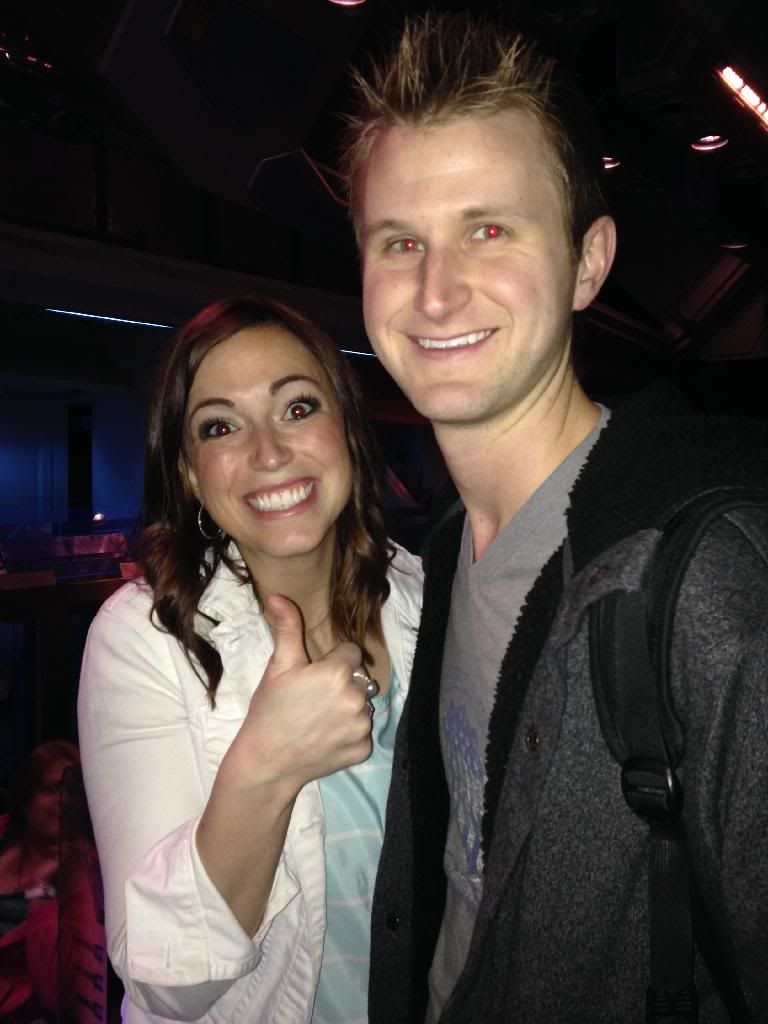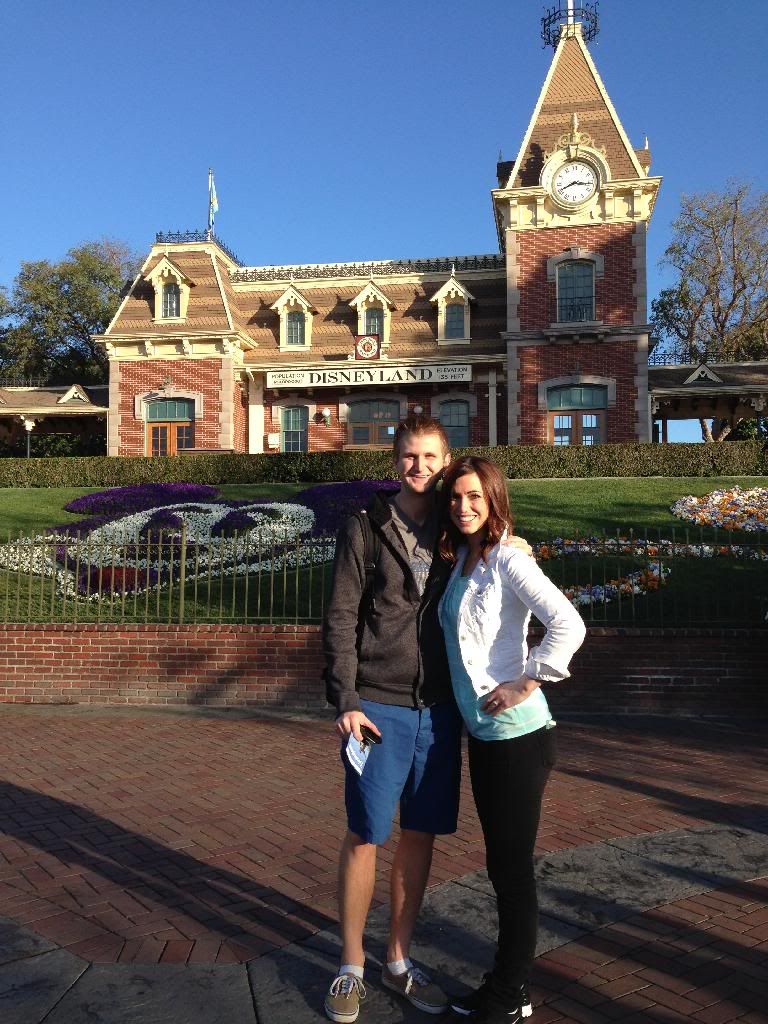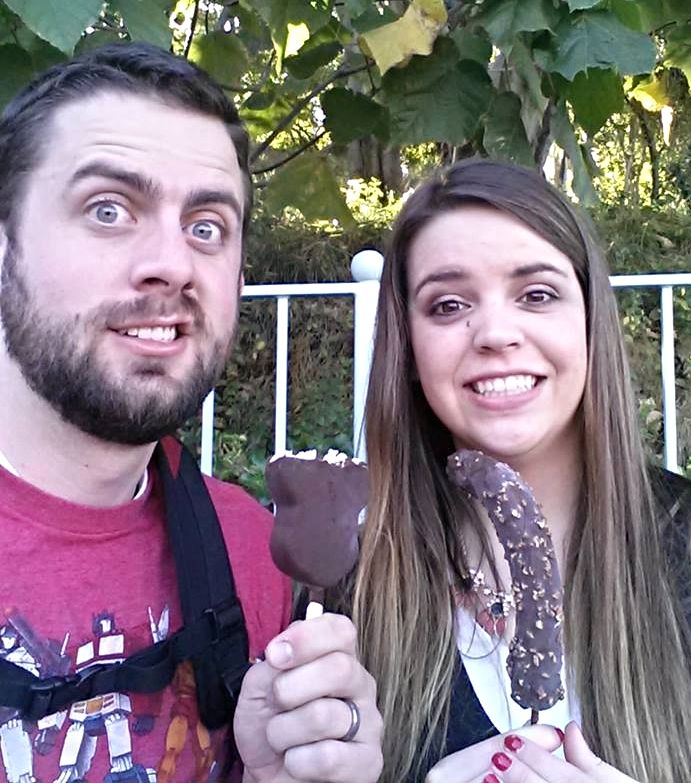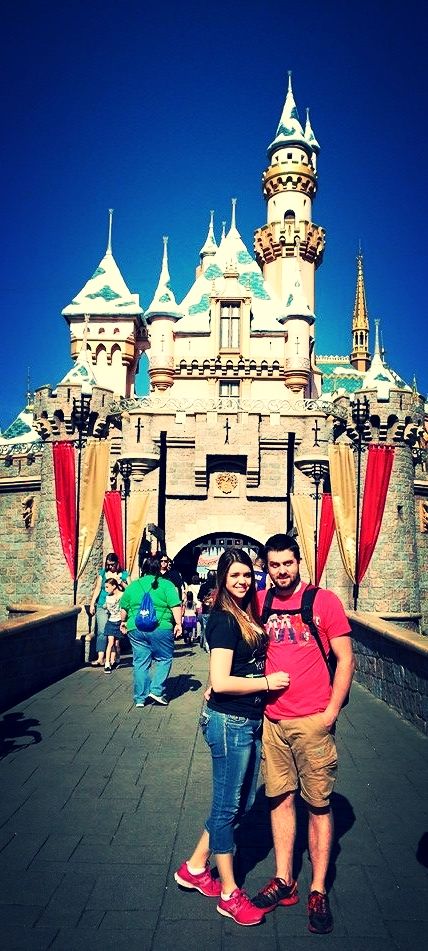 If you made it to the bottom of this post, CONGRATULATIONS! As a reward here is a picture of lots of treats at Disneyland. *drool*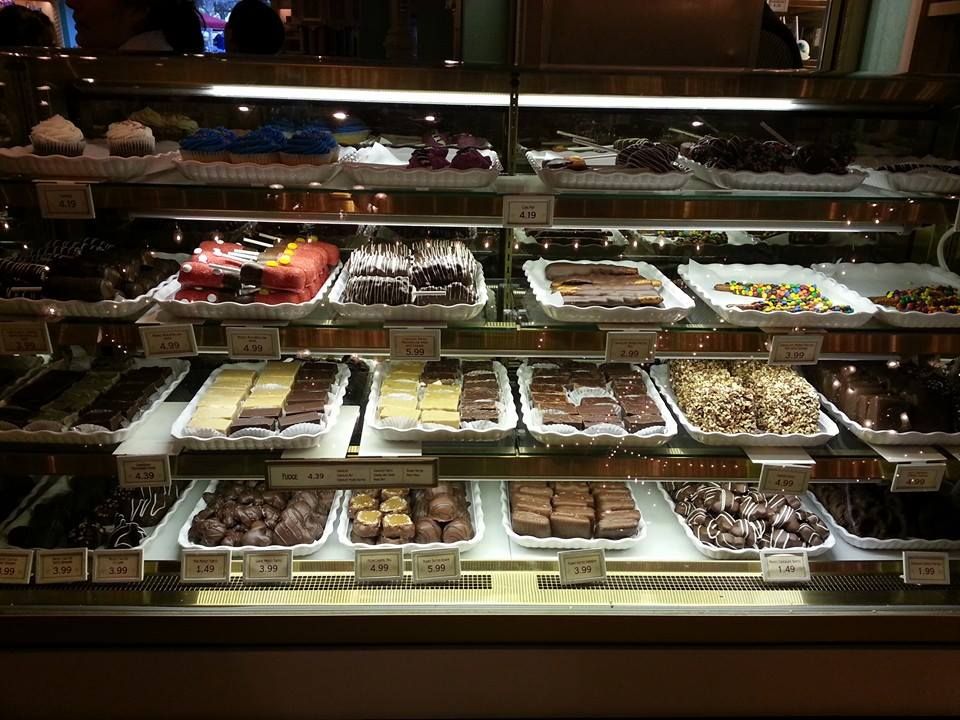 All in all we had a wonderful time at good old Disney and can't WAIT to go back! I check the wait times app frequently during the week and get depressed about being in my office. I should really delete it... Until next time!