Get ready for a picture overload! We had a ton of fun on our short getaway and managed to take a ton of pictures. Most of them were from my phone, since hauling around our nice Cannon camera gets kind of obnoxious after awhile. My grandma, McKenna and I drove down on Thursday night to meet my parents, Carter, and his friend Josh. Right when we got into St. George we stopped and had dinner at Smashburger, then headed to the house for the night. That next morning we woke up and made a trip to the Bear Paw Cafe. It ended up being nearly a 2 hour ordeal after we waited forever for a table but it was totally worth it!! That place is always super amazing for breakfast.
We walked around the old town square while waiting for our table. The little splash pad is always a nice place to sit and enjoy the warm weather.
My mom loved these little dandelion statues they had in the park.
Grandma, McKenna and I went out after breakfast to do some shopping. On our way back we stopped at Swig where we got some treats and two sugar cookies.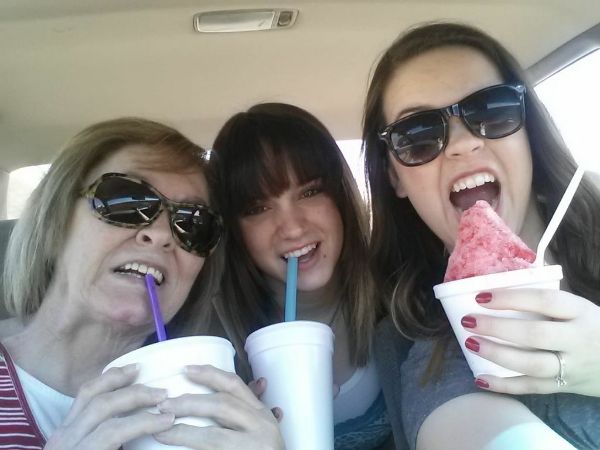 Grandma thought it was hilarious to shove the cookie in McKenna's face.... haha.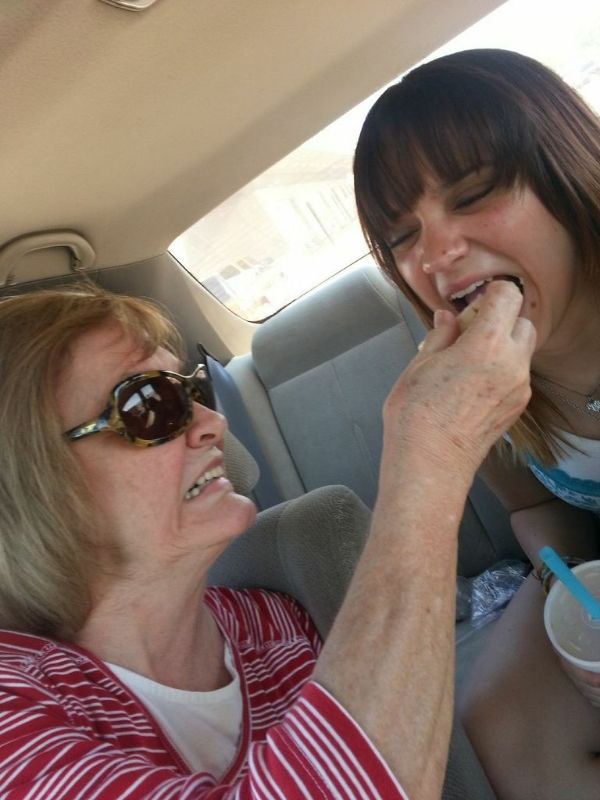 Later that day we went and hung out at the pool.
We went to dinner at 25 On Main and it didn't disappoint. Always good food!!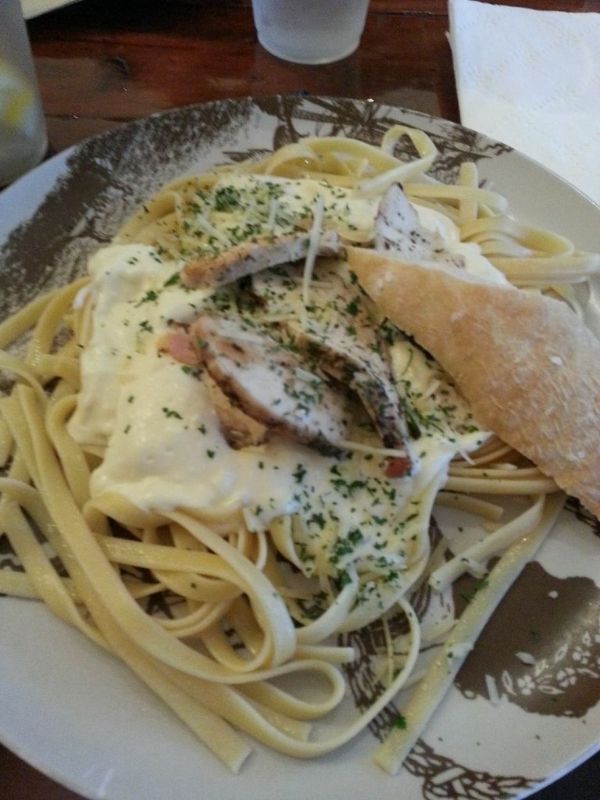 Since the house doesn't have any furniture yet, we hung out at the clubhouse before going to bed. We played pool, hung out, and just enjoyed the company and having no obligations or anything to do.
The next morning my grandma, Carter, Josh and I went up and hiked around Dixie Sugarloaf. The views are amazing up there! I let Carter have control of the camera most of the day, but he actually ended up taking some pretty decent pictures.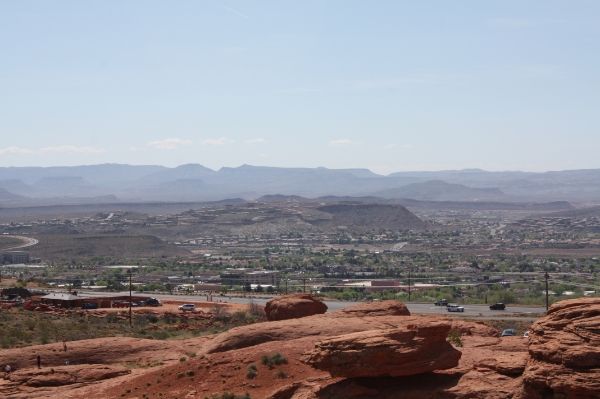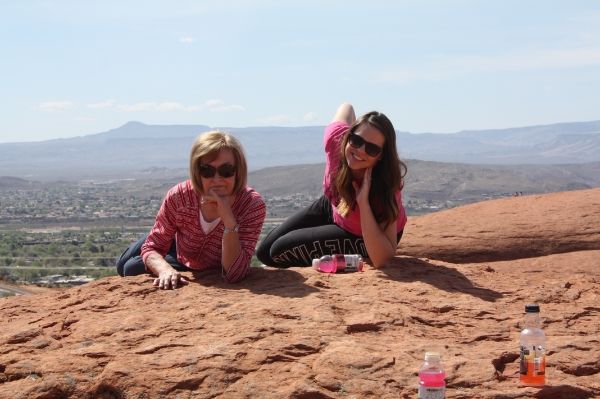 After we got home and showered up we made the drive down to Las Vegas. We had tickets to see Mystere that night!! Unfortunately I didn't get any pictures of that, but here are a few of lunch and walking around the Bellagio.
We ate at Serendipity 3 at Caesar's Palace. Does it seem like I'm a bit obsessed with food? Because I kinda feel like I am...
My mom will probably kill me for this picture but I can't get over how funny her face is! These frozen hot chocolates were delish!!
The show was SO cool! So lucky that my dad gave us the opportunity to see it. I would highly recommend it.
Overall the trip was a huge success! It felt like it went by super fast though. I'm in denial that I have to go back to work in the morning...I wish that Riley would have been able to come with us, but I guess someone has to be a responsible adult and work, right?? (Very last picture, I promise) But here is Carter and Josh on the car ride back home on Sunday. They zonked out pretty much the entire ride back. I guess that's a sign that they had fun, right?!