Our friends Peter and Tracy Cook came into town for almost a month over Christmas break and into January. They have been living in Autralia's Gold Coast the last few years so we haven't had too many opportunities to see them. We had to take advantage of their time here, so we got the old group together for dinner and games! We all went to the Blue Iguana downtown for dinner and then came to our place after and played "Things".
We miss them a lot and wish they were closer, but they have a pretty cool thing going on for them in Australia with Peter's new job so I guess they're allowed to stay... Plus, we'd LOVE to be able to go visit them sometime :)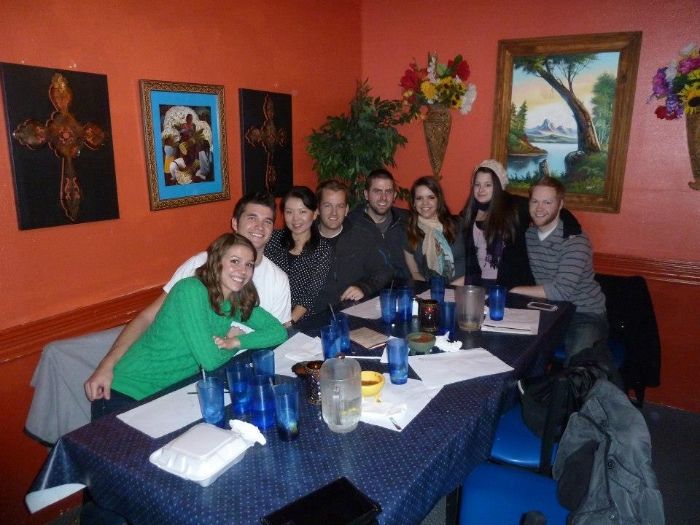 This one was with my phone, but Sam saw this beautiful painting on the wall outside the bathroom at the Blue Iguana. Of course she mentioned how it was a lovely self portrait of me...so naturally we had to take a picture by it.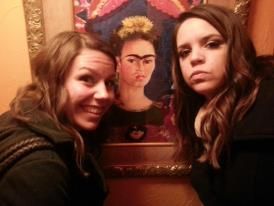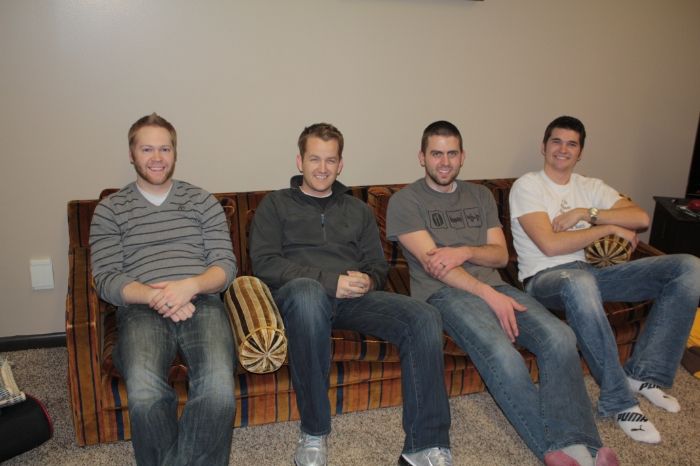 Can't wait till we see these guys again!!